Professional, Lifelike and Affordable
There is no better way to capture your beloved pets personality than with a true original pet portrait.
LEARN MORE
LEARN MORE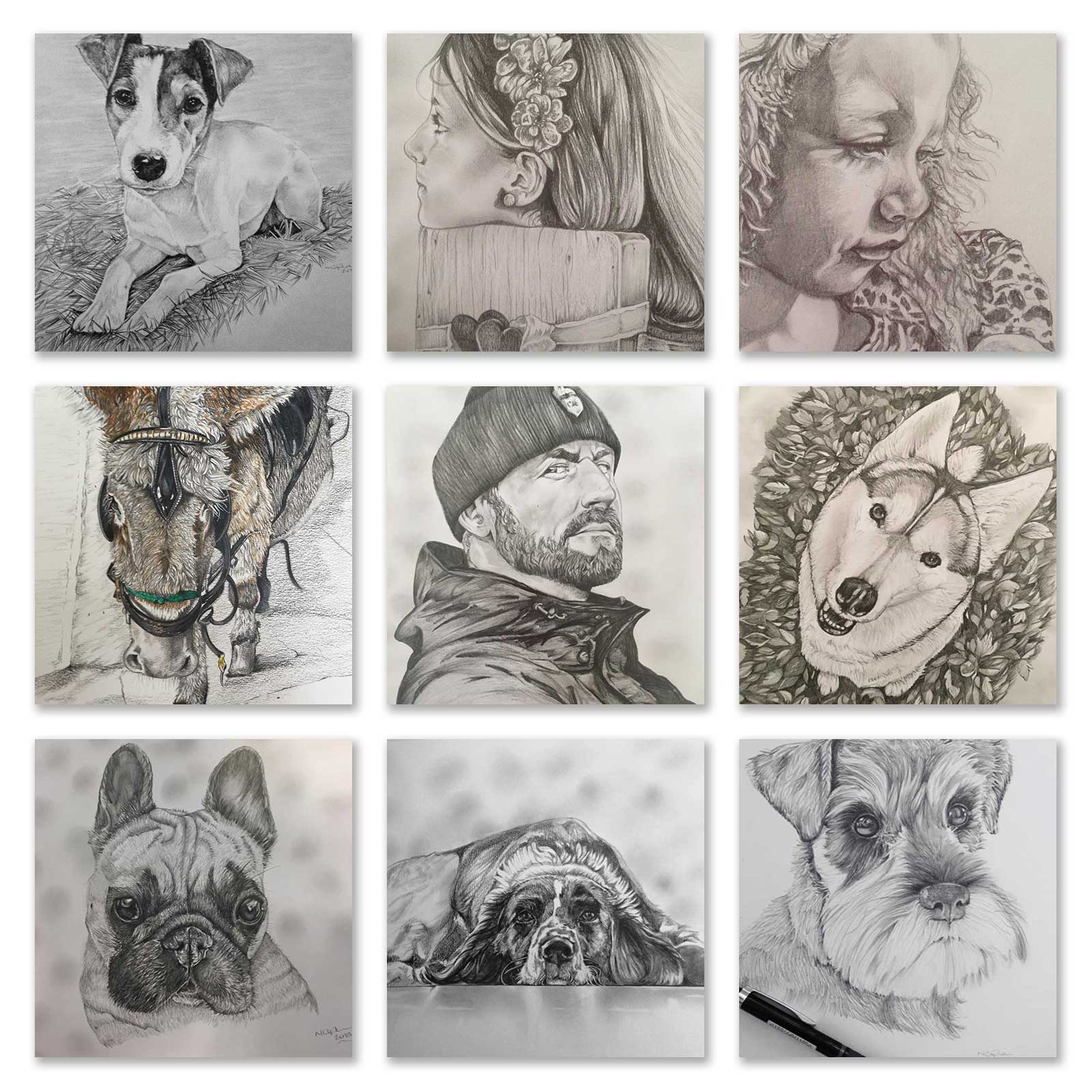 Just a little info about me
I am a sketch artist with over 20 years experience who loves to capture the personality of your pets, friends and family – all drawn from your favourite photos. How better to immortalise someone you love than to have a personal drawing that will stay with you always.
Most orders are completed and posted back to you within 21 working days after receipt of the original photograph.
Ordering a drawing is easy! Simply send me a good quality photograph either by email or post of the animal or person you would like me to sketch, making sure that there is no "red eye" or other imperfections and leave the rest to me.
Please check through my image gallery to see the kind of top quality drawing you can expect to receive.
Get In Touch Today!
Feel free to send me an email nicky.caplan@icloud.com
Alternatively give me a ring on: 07905 758 298